Gender Diversity in Innovation Toolkit Quarterly Call #4
December 15 – 2 pm ET
Summary:
In the final quarterly call of 2020, the Diverse Inventors Subcommittee of IPO's Women in IP Committee will present an interactive panel discussion on various topics related to Diversity in Innovation, centered around the 2019 Toolkit released by the Committee. Panelists Sharon Hausdorff (VP and Chief Patent Counsel at Teva), Tara Stuart (Senior Counsel II, Intellectual Property at Gilead Sciences), and Krista Kostiew (Senior Patent Counsel at Unilever) will share, in a conversation led by Tina Dorr (IPO WIP Co-Vice-Chair & Counsel at Cantor Colburn LLP), their personal experiences with respect to hurdles to effectively raising awareness of diversity in innovation and overcoming lack of confidence, how implicit bias contributes to lack of diversity and the value of mentoring and sponsorship programs.
Moderators
Tina Dorr
Counsel
Cantor Colburn LLP
Tina Dorr is a Co-Vice-Chair of IPO's Women in IP Committee, a Patent Attorney, and Counsel at Cantor Colburn LLP. Tina's practice spans both patent prosecution and patent litigation. She drafts and prosecutes patent applications for clients in a large range of technology areas, including life science, chemical pharmaceutical, mechanical, material, and semiconductor technologies, and provides opinions and technical support in Abbreviated New Drug Application litigation. Tina is also active in the local IP community in Atlanta, Georgia. She currently holds appointed positions of Chair of the Outreach committee of the Atlanta chapter of Chiefs in Intellectual Property (ChIPs) and Co-Chair of the Women's Leadership Network of the Georgia Asian Pacific American Bar Association (GAPABA), as well as guest lectures in IP law at the Georgia Institute of Technology.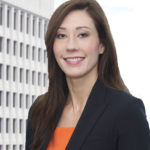 Panelists
Sharon Hausdorff
VP and Chief Patent Counsel
Sharon has been with Teva for 20 years and is responsible for a global team of about 40 people who manage all pre-litigation patent work for Teva, covering generic, branded, biologic and biosimilar products, as well as medical devices.  Before joining Teva, Sharon was Manager of IP and licensing at ARIAD Pharmaceuticals.  She earned her B.A. in Biochemistry from Barnard College and her Ph.D. in Biochemistry from Brandeis University, and following a postdoctoral fellowship, was appointed Instructor in Medicine at Harvard Medical School.  She is a registered US patent agent and an Israeli patent attorney.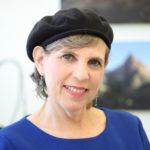 Tara Stuart
Senior Counsel II, Intellectual Property
Gilead Sciences
Tara is a patent and product attorney at Gilead Sciences with over 10 years' experience with emphasis in the pharmaceutical area.  Her experience includes all aspects of patent practice, including prosecution, litigation, and counseling. Her current practice includes supporting programs in early-stage R&D and throughout product life cycle including: drafting and prosecuting global patent portfolios, advising on freedom to operate and diligence matters, supporting global regulatory filings, advising on licensing and acquisition targets, and developing global IP strategies.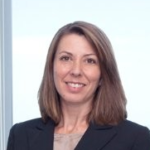 Krista Kostiew
Senior Patent Counsel
Unilever
Krista is an experienced Senior Patent Counsel at Unilever with a demonstrated history of working in the consumer goods industry including beauty and personal care products and compositions (bars, liquids, sanitizers, shampoos, conditioners, etc.). She is skilled in Patent Prosecution, Freedom to Operate (FTO), Patent Portfolio Analysis, Patent Law, Technology Transfer, NDA/CDAs, and other aspects of Intellectual Property. Krista is a strong patent professional with a Juris Doctor (J.D.) from UNH School of Law and undergraduate degree in Plastics Engineering from UMASS-Lowell.