Gender Diversity in Innovation Toolkit Quarterly Call #2
May 20 – 2 pm ET
Synopsis:
The criticality of gender diversity in innovation is gaining widespread awareness and support.  However, making gender diversity and inclusion in innovation a reality is complex.  Our session will focus on inventor perspective on this topic with a panel of experts including two prolific, diverse inventors and patent filers. Join us to hear from these amazing inventors about their experiences, challenges, and suggestions for diversity and inclusion to move to parity in innovation faster.
Moderators
Sandra Nowak
Assistant Chief Intellectual Property Counsel
3M Company
Ms. Nowak is Assistant Chief Intellectual Property Counsel for 3M Company, counseling 3M's Consumer Business Group which makes and sells iconic consumer products sold under some of the world's best-known brands, including Post-it®, Scotch®, and Command™. Since joining 3M in 2005, Ms. Nowak held positions of increasing responsibility within the 3M Legal Affairs Department. Ms. Nowak is also a co-chair of the Intellectual Property Owners Association's (IPO's) Women Inventors Subcommittee, where she works with a global group of IP professionals and inventors to advance diversity in innovation. In April 2019, Ms. Nowak testified before the United States Senate Judiciary Committee on the topic of Trailblazers and Lost Einsteins: Women Inventors and the Future of American Innovation.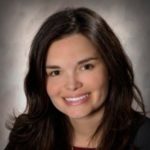 Panelists
Jayshree Seth
Corporate Scientist
3M Company
Jayshree
 Seth is a Corporate Scientist, which is the highest technical designation, at 3M company headquartered in St. Paul Minnesota. She leads Applied Technology Development for sustainable products in 3M's Industrial Adhesives and Tapes Division. She has a PhD in Chemical Engineering from Clarkson University, New York and holds 67 patents for a variety of innovations. In 2018 
Jayshree
 was also appointed as 3M's first ever Chief Science Advocate and is using her scientific knowledge, technical expertise and professional experience to advance science and communicate the importance and benefits of science in everyday life. In 2019 
Jayshree
 became the first woman engineer, and the fourth woman ever to be inducted into the prestigious 3M Carlton Society honoring 3M's top innovators.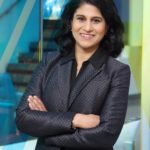 Audrey A. Sherman
Division Scientist
3M Company
Audrey A. Sherman is a Division Scientist at 3M. With 30+ years with the company, Audrey has worked with all aspects of R&D Laboratory Operations, Organic synthesis, and addition/condensation polymerizations. Audrey holds 100+ US patents and her experience spans from her 1st 3M patent to becoming the first woman at the company to hold 100 patents with an issuance that gave 3M its 100,0000th worldwide patent in 2014. She has expertise in acrylate and silicone PSAs, release materials, and the crosslinking of polymers, including Microstructured PSAs and novel Self Wetting OCAs. Her experience in these areas covers the synthesis and characterization, to large scale manufacturing polymerization processes including Reactive extrusion/coating/Solventless extrusion processing and release liner technologies.