Gender Diversity in Innovation Toolkit Quarterly Call #3
July 29 – 2 pm ET
Synopsis:
As the workforce shifts to remote working environments, it is critical that companies continue to smartly build their patent strategy despite drastically reorganized workflows. With more than 80% of a company's value tied to its intellectual property, team idea generation can and should still be a crucial element of your growth strategy. While working remotely, IP counsel remain tasked with effectively leaving the innovation channels open in order to identify patentable ideas in a way that engages all innovators in the company. We will offer actionable steps on how to inclusively engage your teams through virtual collaboration sessions and elevate your patenting strategy to enhance your bottom line.
Join us for an hour-long webinar, during which we will discuss:
·       Driving engagement in company patent filings of diverse, and often underrepresented, innovator audiences
·       Effective techniques to convert day-to-day product development into recorded IP using remote ideation sessions
·       Hybrid brainstorming sessions to evolve beyond the "roundtable" approach of idea generation
Moderators
Sandra Nowak
Assistant Chief Intellectual Property Counsel
3M Company
Ms. Nowak is Assistant Chief Intellectual Property Counsel for 3M Company, counseling 3M's Consumer Business Group which makes and sells iconic consumer products sold under some of the world's best-known brands, including Post-it®, Scotch®, and Command™. Since joining 3M in 2005, Ms. Nowak held positions of increasing responsibility within the 3M Legal Affairs Department. Ms. Nowak is also a co-chair of the Intellectual Property Owners Association's (IPO's) Women Inventors Subcommittee, where she works with a global group of IP professionals and inventors to advance diversity in innovation. In April 2019, Ms. Nowak testified before the United States Senate Judiciary Committee on the topic of Trailblazers and Lost Einsteins: Women Inventors and the Future of American Innovation.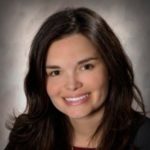 Panelists
Michelle Bugbee
Senior Counsel, IP
Eastman Chemical Company
Michelle Bugbee is a Senior Counsel in the Intellectual Property group of Eastman Chemical Company in the Springfield, MA office. She has a BS Chemical Engineering from Worcester Polytechnic Institute, MS Manufacturing Engineering from University of Massachusetts, MBA from Western New England University and her JD from Western New England University School of Law. Michelle has over 20 years of patent experience in the chemical industry and with sporting goods. Prior to attending law school, Michelle worked for over ten years in various engineering and supervisory roles. Michelle is currently a co-chair of the IPO Women in IP committee as well as a co-chair of the Women Inventors subcommittee of the Women in IP committee and assisted in the development of IPO's Gender Diversity in Innovation Toolkit (launched in September 2019). In her free time, Michelle enjoys travel and outdoor activities including walking, biking and gardening.
Ahsan Shaikh
Partner & Global Head, Patent Prosecution Practice
McDermott Will & Emery
As head of McDermott's Patent Prosecution Practice, Ahsan focuses his practice on applying unique patent strategies to client portfolios and increasing diversity in innovation. He is one of the only AmLaw50 patent attorneys that integrates automated patent drafting to enhance applications for his clients, which include Facebook, Instagram, Electronics Arts, and several Fortune Cloud 100 companies. Ahsan founded two invite-only, in-house counsel thought-leadership groups, Patent Analytics In-house Collective (PANIC) and Evolving Patent In-house Counseling (EPIC), with a who's who of software companies to share and cultivate innovative approaches to IP challenges. He is also on the development team for IPO's Diversity in Innovation toolkit, which he is helping implement at Facebook.