Gender Diversity in Innovation Toolkit Quarterly Call #1
February 12 – 2 pm ET
*Link will become live 5 minutes before start time*
Synopsis:
Moderators
Sandra Nowak
Assistant Chief Intellectual Property Counsel
3M Company
Sandra Nowak counsels 3M's Consumer Business Group, which makes and sells iconic consumer products under some of the world's best-known brands including Post-it®, Scotch®, and Command™. Since joining 3M in 2005, Ms. Nowak held positions of increasing responsibility within the 3M Legal Affairs Department. Ms. Nowak is also a co-chair of the Intellectual Property Owners Association's (IPO's) Women Inventors Subcommittee, where she works with a global group of IP professionals and inventors to advance diversity in innovation. In April 2019, Ms. Nowak testified before the United States Senate Judiciary Committee on the topic of Trailblazers and Lost Einsteins: Women Inventors and the Future of American Innovation and was instrumental in developing the Gender Diversity in Innovation Toolkit.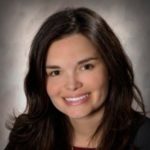 Panelists
Charu Kurani
Associate General Counsel of Patents
Facebook, Inc.
Charu Kurani is Associate General Counsel of Patents at Facebook, Inc. In this role, Charu manages the patent portfolios of Instagram, WhatsApp, and Messenger. Before joining Facebook, Charu served as IP Counsel at Splunk Inc.and prior to that Charu was IP Counsel at SAP AG, serving as in-house patent counsel for various business units and acquisitions. Prior to that, Charu was U.S. Patent Counsel at Mueller-Bore & Partner in Munich, acting as advisor on US patent matters and also prosecuting European patent applications. Charu also worked in law firms in Virginia as well as an Examiner at the USPTO. Charu received her J.D. from Chicago-Kent College of Law and her B.S. in Information Systems from DePaul University.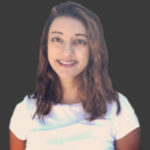 Jeremiah Chan
Head of Patents
Facebook
Jeremiah Chan is Head of Patents at Facebook, leading a team that is responsible for the strategic development of Facebook's worldwide patent portfolio to facilitate freedom of action for the company. He and his team also work on intellectual property transactions, dispute resolution and other risk mitigation initiatives, as well as industry-wide efforts to promote greater diversity in innovation. Facebook's approach to patents and innovation is described in this 2019 blog post.
Prior to joining Facebook, Jeremiah led an international team at Google that was focused on portfolio strategy, operations and data science (featured in IAM Magazine, Issue 69, January/February 2015); and before Google, Jeremiah served as Head of IP for JDSU, a global supplier of broadband and optical solutions. Jeremiah started his career in private practice with the law firm of Fish & Neave, where he specialized in litigation, opinion work, and client counseling. Jeremiah graduated from UC Berkeley with highest honors while working as a marketing assistant at the University of California Press. He received his JD from Cornell Law School and worked as a law intern at Cornell's Legal Aid Clinic.
Jeremiah currently serves as a member of the USPTO's Patent Public Advisory Committee (PPAC) and as an advisory board member for the Santa Clara High Tech Law Institute. He also serves as chairman of the board for the Bay Area Anti-Trafficking Coalition, a nonprofit organization that combats human trafficking in the San Francisco Bay Area and beyond.